The aim of this project was to produce a complete standing workstation that could provide the ideal set up to encourage good posture during both digital and analogue work.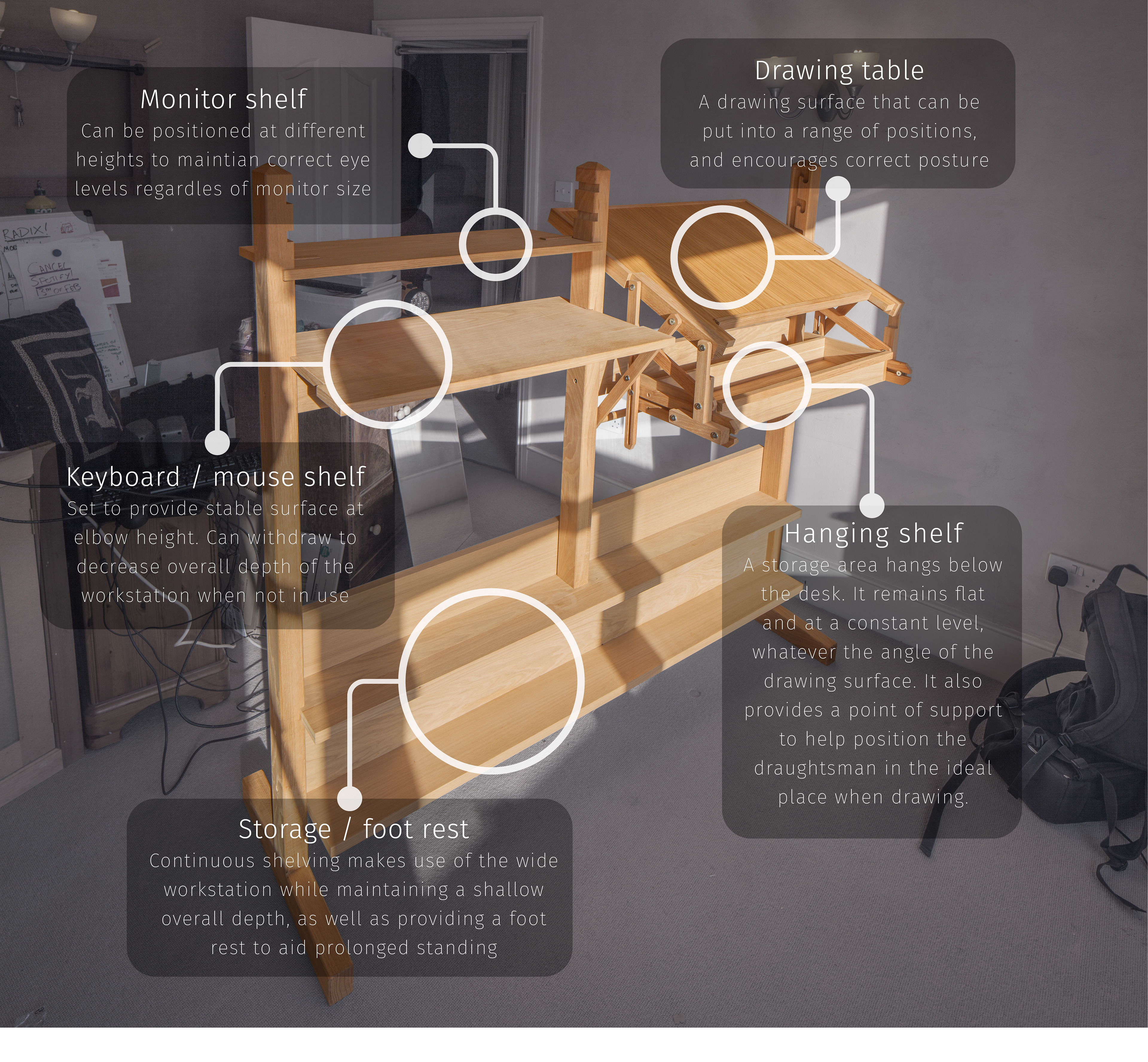 The desk features an angle-adjustable drawing surface and a pair of extending height-adjustable shelves that accommodate for a range of different screen sizes, and ensures the overall depth of the shelf when not in use is kept to a minimum.

The angle-adjustable drawing surface has a hanging shelf that sits underneath. As well as storage, this provides a point at hip height to lean against (an important element when drawing at a standing desk) that also helps to position the user the optimal distance away from the drawing surface.